New original classic rock music video for you! We felt really moved by the stories of the homeless people living at "Skid River" near Angel Stadium. Wrote this song about it. If you like "There It Went," if it moves you like it moves us, share, share, share! And don't forget to leave us a comment – we love hearing your take on our music.
If you haven't already be sure and subscribe to my YouTube channel!
There It Went – Written by Matt Johnson and Thomas Appell
Matt Johnson/vocals and guitar
Thomas Appell AKA TEA/guitar
Pat Leon/drums
Ryan Bradley/bass
There It Went Music and Video production by Thomas Appell. Music video shot at Appell Voice Studio www.appellvoicestudio.com. (949)-382-5911
Website: mattjohnson.rocks
Facebook: https://www.facebook.com/mattjohnsonrocksUSA
If you enjoy There It Went and would like to hear more songs written and performed by me and Thomas Appell, check out my classic rock music videos page by clicking here.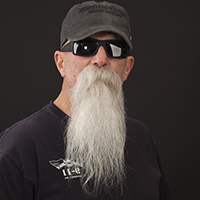 All I've got is what you see
A cardboard bed that sometimes gives me sleep
Along this lonely rivers edge 
Thought I could handle life
Sleepless nights inside my tent
Thought I could handle life
Into this concrete riverbed
Thought I could handle life
I risked my life to save this precious land
Without a home where I can lay my head
Thought I could handle life
So many others living just like me
The tides have turned our sun has set
Thought I could handle life
Thought I could handle life